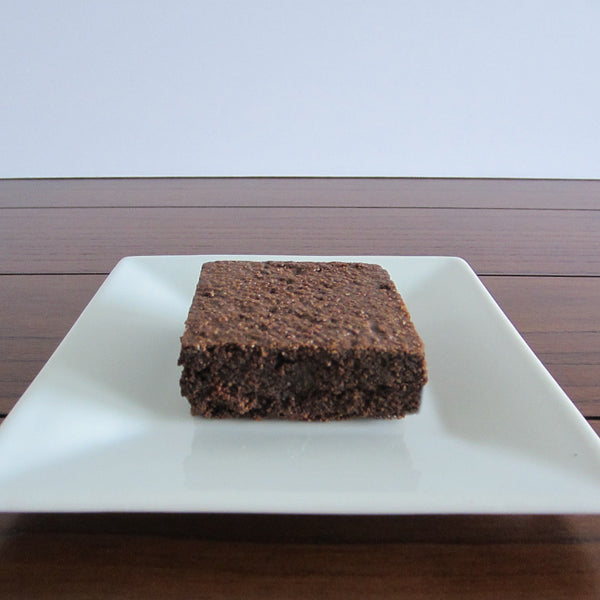 Chocolate Chip Brownie


Soft and fudgy on the inside, a little crisp on the outside. These decadent raw vegan brownies will remind you of the traditional brownies you baked at home when you were a kid. You won't believe that these insanely delicious brownies are raw, and made using only fresh, organic ingredients!
Ingredients: 
Raw and organic: almond flour, oat flour, cacao powder, pure maple syrup, coconut oil, cacao paste, apple cider vinegar, baking soda, pure vanilla extract, maple powder, pink Himalayan crystal salt.
Instructions: 
Store in a cool, dry place. If storing for longer periods of time, we recommend that you keep the brownies in the refrigerator, but let them come to room temperature before eating. Enjoy!